Carmel Valley Tennis Camp's VISION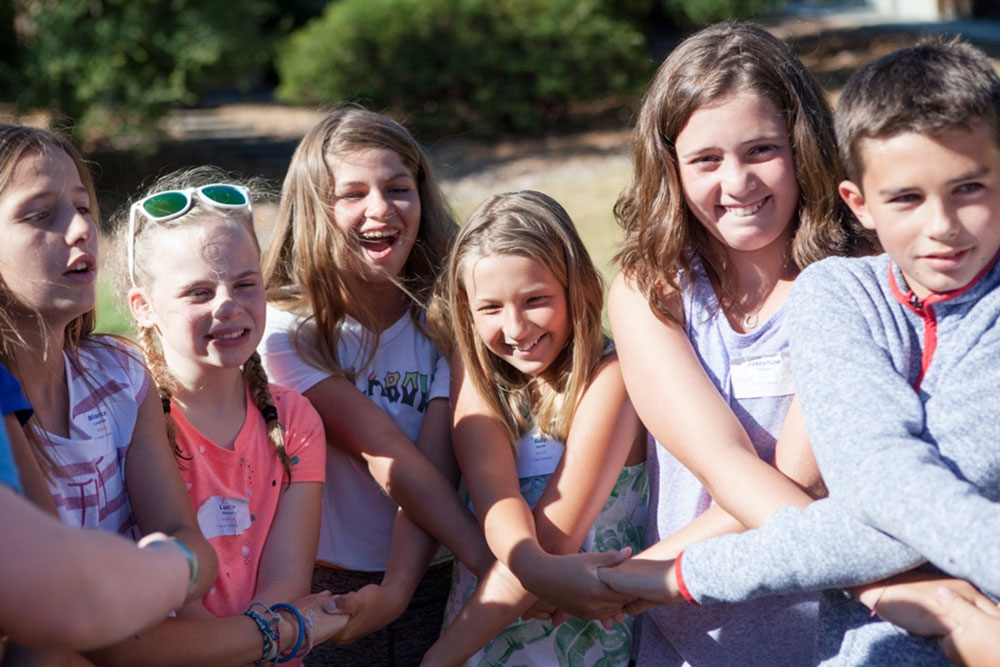 Purpose
To encourage young people to love the game of tennis in a wholesome and fun camp.
Mission Statement
To provide a safe, kind, inclusive and fun tennis camp for children 10-18 that allows for the development of tennis skills, independence, self-confidence and connections, in a beautiful camp setting.
We provide:
the best most, well-balanced, tennis camp in the country for children ages 10-18.
a beautiful, safe, well maintained, friendly facility.
numerous off-court activities to balance the CVTC experience.
high quality nutritious, delicious, home-made food.
structured, fun and engaging evening and weekend programs.
compassionate counselors who are great role models.
counselors trained to be professional, responsible, and accountable.
Core Values
Good Sportsmanship is the cornerstone of the CVTC program.
CVTC is an electronics free tennis camp (unplugged) to encourage connections between campers/staff and foster the development of lifelong friendships.
Camp is fun and stimulating.
CVTC ensures the physical and emotional safety and nurturing of campers.
CVTC develops a community where we listen to campers and staff, and everyone is included and respected.
CVTC provides opportunities for personal accountability and responsibility.
Campers develop tennis skills, independence, tolerance and self- confidence.
Beliefs
We believe
campers come to CVTC to improve their tennis.
tennis is a sport for a lifetime that develops focus, perseverance, and physical health.
improvement in tennis comes from a balance of hitting lots of balls in game-based drills and match play.
in living a balanced life.
in being fiscally responsible.
understanding and nurturing child development leads to happy campers.
having clear and high expectations leads to excellence.
in being environmentally responsible.
CVTC gives back to our Communities
EPATT – East Palo Alto Tennis and Tutoring
YTA – Youth Tennis Advantage – San Francisco Bay Area
USPTA – United States Professional Tennis Association
USTA – United States Tennis Association
Local and Bay Area schools
Cachagua Fire Department
Goals of CVTC for campers
encourage each camper to become a more skilled tennis player.
teach good sportsmanship.
encourage each camper to enjoy competition by striving to be their best.
encourage each camper to develop a greater sense of self confidence.
encourage positive social skills when interacting with peers and staff.
encourage personal responsibility.
Click on an image to view the gallery