Mission Statement: To provide a safe, kind, inclusive and fun tennis camp for children 10-18 that allows for the development of tennis skills, independence, self-confidence and connections, in a beautiful camp setting.
Carmel Valley Tennis Camp, in Carmel Valley California, has operated for over 50 years. Our Purpose at Carmel Valley Tennis Camp is to inspire young people to love the game of tennis in a safe and fun traditional camp setting. We are an electronics free tennis camp – unplugged. Our Mission is to be the top, most well-balanced junior tennis program in the country for children ages 10 – 18. We welcome beginning through advanced tournament players to Carmel Valley Tennis Camp to improve their tennis and have fun. Excellent tennis instruction is combined with daily match play to help every camper excel at CVTC. We own our beautiful 38-acre site, and our home is here; the only people at camp each session are the Owner Director family, the 52 campers and 18 adult staff. We provide wholesome and healthy food that our campers look forward to year after year. Carmel Valley Tennis Campers are supervised at all times by our adult staff. Carmel Valley Tennis Camp is the only tennis camp in California Accredited by the American Camping Association (ACA). The ACA sets professional standards for the Summer Camp Industry, and their Accreditation is the benchmark of excellence.
Carmel Valley Tennis Camp offers junior tennis players the best high-quality tennis experience and fosters great independence, confidence and lifelong friendships.
Thanks for taking the time to look at our website,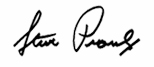 EXPLORE CVTC
@dmin
2018-12-07T18:25:09+00:00
SESSIONS & RATES
@dmin
2018-12-06T17:53:28+00:00
WHY CHOOSE CVTC
@dmin
2018-12-06T17:54:04+00:00
What People Are Saying
"Thank you for running an excellent camp! I feel so good sending my son to CVTC each year knowing you run a tight ship but still make the camp super fun and tennis centric."
"Thank you so much for what you all do at CVTC. It really is amazing the improvement in our child's tennis game and the social aspect and interaction she had at camp makes her a stronger more confident girl."
"My daughter RAVED about all her counselors. She was so impressed by the fact they were from all over the world and had fun stories about her time with each of them. They were positive, energizing and encouraging…and FUN."
"Our daughter raved about her newfound confidence with her game! She said the food was amazing! She loved the counselors! We could not be happier with the experience!"
"We are all for the wonderful experience you provided. He couldn't get his stories out quickly enough…everything ranging from top model, center court, the dance, his coach, his routine, the great food, the piano. His tennis is so improved, he's playing so well and we can't thank you enough."
"Thank you so much, Susan, Steve, and Aimee—and the rest of CVTC staff and counselors—for such a fun session for our son. He arrived back home Saturday with stories of his fabulous time of meeting new friends and playing tennis and being away from the news of the world. He particularly enjoyed not knowing about all the news! I applaud your no screens policy. So good for these kids!"
Campers come to Carmel Valley Tennis Camp to improve their tennis.

Sportsmanship is the cornerstone of the CVTC program.

CVTC strives to ensure the physical and emotional safety and nurturing of campers.
CVTC is a wonderful experience for young people.

Young people benefit from great role models and mentors.

A beautiful, well maintained, friendly environment contributes to our well being.

Having clear expectations builds confidence.

CVTC is electronics free to give campers a break from technology and to encourage connections.